Decades of Experience with the Big Insurance Companies Achieve the Maximum Settlement for Losses
Gold Star Adjusters Work for You.
We are your Licensed Advocate to level the playing field when handling claims with the big insurance companies
We Only Work for YOU!
We have the training, experience and know-how to recover the maximum for your claim, and we educate you in the process. With Gold Star, you get more. More knowledge, more power, more understanding, more control, more results, more of what you deserve from your insurance claim (insurance company lobbyists have made sure that Florida law prohibits us from saying you will get more money, but try us and see. If you don't get more money, we don't get paid!).
Don't just take our word for it. Check our results and review some testimonials. Then call! Like the rest of our clients, you'll be very glad you did.
Mark Goldwich, Owner
FL Lic. # A099530
904.406.7232
Mark Goldwich is a dedicated insurance professional, putting his years of knowledge and expertise to work for you! Mark is available to speak to your civic, professional, condo or homewner associations, employee group, or other Jacksonville area groups at NO charge.
Bachelor of Science degree in Insurance
Licensed insurance adjuster in Florida since 1987
Over 17 years handling Property & Casualty claims for one of the largest insurers of homes and businesses in Florida and the country (chances are, you or one of your "neighbors" are insured with them) as a Claim Representative, Senior Claim Representative, Claim Specialist, Reinspector, Supervisor, Superintendent, Team Manager, and Catastrophe Team Manager
Member – American Association of Public Insurance Adjusters Member
Florida Association of Public Insurance Adjusters Member
Florida Wind Network Member
JAX Chamber Member, and Mandarin Council 2009 Small Business Leader
Peter LaFramboise
FL Lic. #W123827
SC Lic. #728032
OH Lic #1017879
Over 6 years experience as an exterior restoration contractor responsible for sales, installation, and quality control.
Over 6 years experience as a residential and commercial construction site superintendent.
Over 3 years experience as a residential and commercial framing and roofing installer.
Member – Florida Association of Public Insurance Adjusters.
Brian Fitzgerald Ragin
Lic. # W234719
Jacksonville, FL
904.200.5446
Brian is a Jacksonville native. In 1988 He began his career processing claims with BCBS of Florida. He transitioned to a more exciting career as a firefighter with the Jacksonville Fire Rescue Dept in 1991. He worked with the JFRD for 25 years, retiring as a Captain. Being an emergency responder, Brian has seen up close the devastation that can come with fire, water damage, wind storms, structural collapse and hurricanes.
Experienced in residential structural rehab
Background in fire investigation, hazardous materials and aircraft structural damage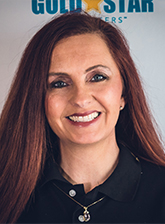 Tara "Yvette" Forrest
FL License W529947
GA License 3286204
A native of Virginia, Yvette has called North Florida home since 2005.
Having been best friends with her husband since grade school, she grew up in his family's construction business and was a partner in a construction company for many years.
Established relationships and decades long exposure to the construction industry provides a firm foundation for Yvette as a Public Adjuster.
Owned and operated two small businesses before taking a position with the Florida Department of Health as Administrator of Bureau of Radiation Control, where she was responsible for the statewide radiation regulatory program, and participated in numerous FEMA and Nuclear Regulatory Commission programs and training. Yvette was often called upon to represent Florida as a speaker and presenter at conferences across the country.
Elected 2012 Jacksonville Chamber of Commerce Mandarin Council Small Business Leader of the Year, and served on Mandarin Council board as a Board Member and Vice President.
Dennis C. Green
FL License W426835
US Army veteran and a long-time business owner with over 25 years of construction estimating, project management, quality control and design/build expertise. Experience includes construction of multi-million-dollar private residences, commercial construction, and all aspects of construction for federal agencies and municipalities worldwide. Made a career change several years ago into the insurance industry, never looking back.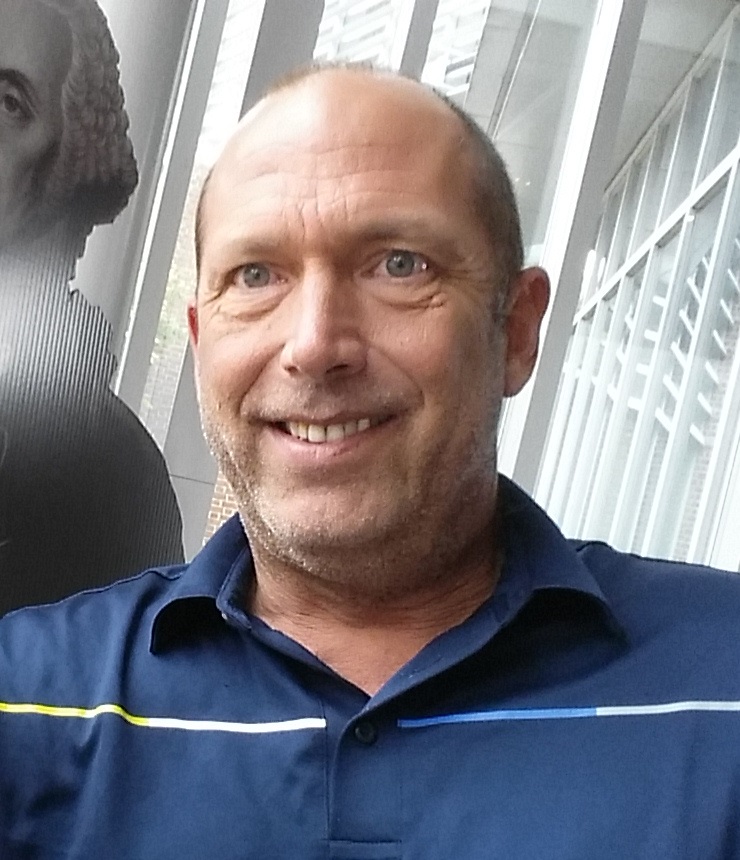 Steven Michael Chavoustie
FL License A29505
– BA degree in Psychology from the University of Florida, 1990
– involved in the PEO (Professional Employer Organization) industry for nearly 3 decades
– licensed Life agent in Florida since 2013
– licensed Public Adjuster since 2019
– fundraising volunteer with The BairFind Foundation to find missing children
Zachary Steven Goldwich
FL License W725445
Zach is a Jacksonville, FL native.
Graduate of Mandarin Senior High School.
One of the youngest Public Adjusters to ever be licensed in Florida.
Xactimate Level I Certified.
When not handling claims, Zach plays roller hockey for Citrus Kings Hockey.
Britton G Condon
Florida Public Adjuster
License # W120331
Britton was born and raised in Pensacola, FL and currently resides in Pensacola with his wife and two children. He got his start in the construction industry with the non-profit organization, Rebuild Northwest Florida after Pensacola, FL was devastated by Hurricane Ivan on September 2nd, 2004. RBNWFL was a non-profit organization that repaired homes for non-insured and underinsured citizens of the Florida Panhandle. Britton also has extensive experience in the property restoration side of the property claims process. While working with some of the insurance industry's biggest restoration companies, he held the positions of Mitigation Manager, Reconstruction Project Manager, and Estimator for mitigation, mold remediation, and reconstruction jobs. He obtained his Florida 620 All Lines Adjusters license in 2010.
Britton is a seasoned professional in residential and commercial property insurance claims, as well as the construction industry with over 16 years of experience in estimating, claim settlements, claim consultations, reconstruction sales claims adjusting, insurance appraiser, property restoration, and project management for residential and commercial properties. He is an expert with the Xactimate estimating software and is proficient with Moisture Mapper, Matterport, and MICA software programs. Britton holds certifications designated for the insurance industry: Certified EPA Lead Paint Renovator and IICRC certified Water Restoration Technician (WRT), Applied Structural Drying (ASD), & Applied Mold Remediation Technician (AMRT).
Krista Norton
Florida Public Adjuster
License #W854331
In addition to being Gold Star's Office Manager, a licensed Public Adjuster, a licensed Realtor, and a property manager, Krista is a savvy and highly driven administrative professional with multi-industry experience. Krista specializes in real estate, human resources management, office management, property management, research and investigations, invoicing services, record- and file-keeping, stakeholder relations, inventory control, strategic planning, and bookkeeping. Krista has a proven track record of providing structure and support to meet key organizational goals while promoting greater alignment and collaboration.
Daniel Howard Baker
FL Lic. # W340958
BA in Broadcast Journalism Texas State 1999
Resided in Jacksonville since 2009
Level II Xactimate Certified
Licensed Adjuster in Florida since 2017
Hobbies include: Golf, Stand-Up Comedy
Johnny Ray Long
FL Lic. # W806932
Johnny was born and raised in Dallas, TX. After graduating from Mesquite High School in 1999, he continued the family tradition and joined the Navy. He served for 22 years of active service and recently retired. Johnny now resides in Orange Park, FL with his wife and 3 of his 5 children.
In his spare time, Johnny loves to spend time with his family and try out eateries in the Jacksonville area. He also runs an organized youth roller hockey league in Mandarin, FL and a youth travel roller hockey team that plays all over Florida and Georgia. With his passion for the sport, he has opened a Non-Profit Foundation to assist underprivileged kids in learning and playing roller hockey.
Cedrick Franklin Jones
FL Lic. # W332679